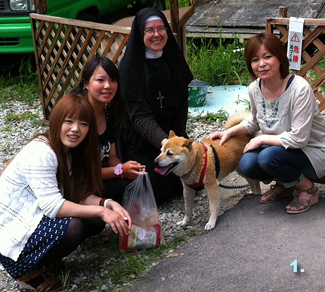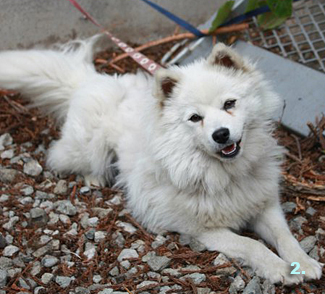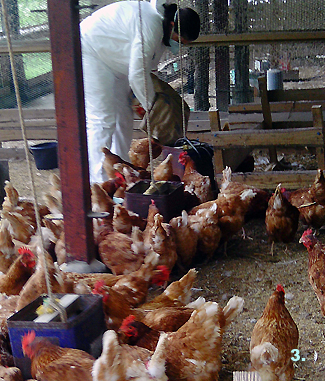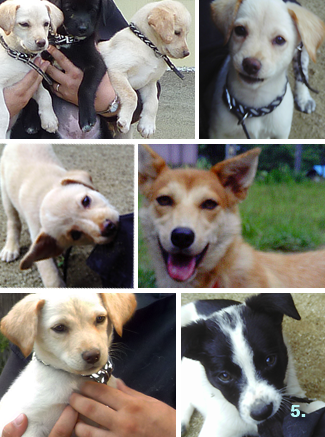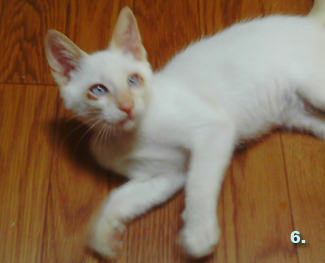 I want to live…
Crisis is not over for animals in Japan

IN THIS DISASTER WATCH:
I WANT TO LIVE: Watch our Japan movie above, and see Kinship Circle Disaster Animal Response Team in action for animals of Japan's quake-tsunami-radiation crisis. Your gift to our ANIMAL DISASTER FUND takes us to animals hurt, scared, stranded.

AUGUST, 2011
Kinship Circle Is Still In Japan, Animals In The Shadows

It's hot and humid at Club Lohas Inawashiro Shelter, a hotel whose owner has generously let animals and volunteers live side by side for months now. A family visits their dog Muku after a two-month separation. Muku basks in attention and treats from his people. The evacuated family believes they can soon bring their dog home.

Reo is a happy dog too. It is the first time he has seen his family since divided by radiation evacuations. Reo's people are grateful their companion is safe until they can get him.

JEARS has helped a Minamisoma citizen feed about 15 dogs whose guardian evacuated to Tokyo. Much to the person's joy, the dogs have been spayed/neutered and puppies adopted out. Two adults and pups from this group live at the Inawashiro Shelter with us now. These pups will find homes via JEARS leader Susan Mercer of HEART Tokushima.

AUGUST, 2011
Relief For Abandoned Chickens + Trixie Update
FORGOTTEN CHICKENS? JEARS, with Kinship Circle's help, has fed abandoned chickens twice weekly since residents fled within the 30km nuclear evacuation zone. On August 1, however, local government sealed off the area where chickens live. A one-month permit has just been acquired. A single volunteer driving a registered vehicle may enter, with staff to assist. Good relationships with police in Namie and Kawamata are essential for access. In some cases, police have actually handed over animals to field teams.
TRIXIE UPDATE: Fans of Trixie fell in love with the Shiba Inu mix found hobbling down a highway toward Minamisoma. She was clearly someone's dog, abandoned or orphaned. When found, she couldn't bear weight on her badly mangled front right paw. Despite her discomfort, she had nothing but sweetness for her Kinship Circle-JEARS rescuers.

Today Trixie happily resides with JEARS' Susan Mercer at HEART Tokushima. Though we don't know the struggle that brought her to road's edge in a desolate part of Japan, she is a stellar friend to all humans and critters she meets.


TRIXIE, THEN AND NOW. When the friendly Shiba Inu mix was rescued along a deserted Minamisoma highway, she couldn't stand on her mangled front paw. Today Trixie resides with JEARS' Susan Mercer at HEART Tokushima, awaiting a home. Photo (C) Kinship Circle, Japan Quake 2011

AUGUST, 2011
20km Radiation Exclusion Zone Today

SEALED SINCE APRIL: The 20km nuclear no-go zone has been sealed since April. Thousands of animals are trapped. Evacuated residents want them back, as evidenced by an unprecedented number of complaints to Fukushima Prefecture offices

With news crews present, individuals entered the 20km zone at the end of July. They accompanied government-authorized Veterinary Association for Fukushima Animals (VAFA), a veterinary group formed to secure permission to help animals stranded in the 20km zone. JEARS and Kinship Circle are in communication with VAFA.

On this trip, volunteers were only allowed to retrieve animals whose guardians had requested rescue. We are not at liberty to publish details about rescue in the 20km nuclear zone.

ANIMALS STRUGGLE IN REGIONS 30, 40 AND 50KM FROM THE NUCLEAR REACTOR: Some have been deserted as long as those in 20km neighborhoods. The ghost-like town of Idate is as far as 50km from the reactor. When JEARS-Kinship volunteers work in evacuated communities, dogs wander the roads. Every 2 to 3 kilometers, cats wait along roadsides.

With shelters full, volunteers do food drops. Police guarding these areas see animals daily. It softens them. At one roadblock, they even hand over two kittens to the field team.

EMERGENCY SHELTERING: Animal Friends Niigata, JEARS' original emergency shelter, is now about 400 animals full. Director Isabella Gallaon-Aoki actively adopts out orphaned and permanently abandoned animals. Fellow JEARS leader Susan Mercer houses about 140 rescued animals at HEART Tokushima.

In recent months, Susan Roberts and Selena Hoy — with JEARS and Japan Cat Network (JCN) — have tried to bring animals from the field to Club Lohas Hotel-Shelter in Inawashiro, Fukushima, and then directly into adopt/foster homes. Some cats go to JCN, but with volunteers still in the field for disaster affected animals, there are not enough hands back at the shelter. The juggle for space is ongoing, but no animals are overlooked.

FUTURE FOR ANIMALS HERE? Animals still roam disaster areas, especially communities evacuated due to high radiation levels. JEARS and Kinship Circle — along with kindhearted citizens, firemen, road and construction crews, etc. — leave food for them. We take those who are clearly orphaned or discarded. Others are guardian requested rescues, boarded at Club Lohas Shelter until their people can care for them again.

Cows still graze within the 20km radiation zone. No one can predict what will become of these companion and farmed animals when the cold fall and harsh winter move in. Roadblocks in some areas are now concrete barriers, impossible to drive past. Some private citizens walk around blockades to reach any animals they can.

We save as many as possible from no-go zones 20, 30 and 50km beyond the nuclear reactor. At present, there are no plans to end emergency operations at the Inawashiro, Fukushima shelter. As long as volunteers can care for rescued animals (spay/neuter, veterinary oversight and treatment, adopt/foster.) and support field work (feeding chickens, rescuing animals in bad physical condition, etc.) — Japan animal disaster aid continues.

AUGUST, 2011
Absent People And Police Blockades

Kinship Circle's Sister Michael Marie revisits Japan on her fourth animal aid tour. It is August and the shattered Fukushima Dai-ichi reactor continues to send radioactive hot-spots as far as 50km. Each time an area vacates, animals are left in the shadows. With emergency shelters overwhelmed, JEARS tries to keep animals at the Club Lohas Hotel in Inawashiro, Fukushima, where volunteers and rescues live together. There is just no room elsewhere.

JEARS-Kinship Circle have fed chickens left in the 30km nuclear zone for months now. But this area is now blocked — accessible only when escorted by a local. Without regular entry, we'll struggle to reach the chickens and many cat feeding stations here.

HUNGRY, WORN DOWN, DESPERATE: Cats roam the 20-30km area around Fukushima's nuclear reactor. Dogs wait on porches for people who won't return. On a routine trip to feed cast off chickens in Namie, we see many cats at the road's edge. We trap 6 without the usual feline chase. Weak dogs come easily too. It's like they know there is nowhere else to go.

The 20km exclusion zone has been sealed since April, with thousands of animals trapped. Some have risked arrest to save animals. One veterinary mission recently gained clearance. There is still life, we know. Evacuated residents want their companions back. There is an unprecedented number of complaints to Fukushima Prefecture offices.




DONATE TO KINSHIP CIRCLE ANIMAL DISASTER AID FUND

♥ GIVE ONLINE

♥ GIVE BY MAIL
Kinship Circle
Animal Disaster Aid Fund
7380 Kingsbury Blvd.
Saint Louis, MO 63130 USA



BOTTOM LEFT PHOTO: These playful pups rescued by the 20km radiation zone love to crawl under and tug at Sister Michael Marie's habit. Sister Michael, a vet tech volunteer with Kinship Circle, is on her fourth animal aid tour to Japan. Photo (C) Kinship Circle, Japan 2011