before disaster: to-do list for animals
Apply rescue alert stickers on front/back doors and high visibility areas outside your home.


Obtain stickers that show:

A) How Many Animals Live In Your Home
B) Your Veterinarian's Name And Phone Number
C) Write "Evacuated Animals" on stickers if they're with you



To get alert stickers for doors + high-visible areas, try:
Your local companion animal supply store.
Your local animal shelter.
ASPCA Free Pet Safety Pack
ARF Free Rescue Alert Sticker
Or Google "Pet Rescue Alert Stickers" for a variety of
stickers, free or sold by different vendors.



Are you in danger? Then so are your animals! Your best choice: If you leave, they leave.


If they can't evacuate with you, have trusted caregivers on standby. Left behind animals drown, starve, burn or escape into a chaotic landscape of disease, injury and death. Animals are as vulnerable and defenseless as children. They are as fearful and disoriented as humans.


Contact your local Red Cross Chapter to find out which emergency shelters accept animals. Some now accommodate companion animals. Most still do not.


Maintain a list of pet friendly hotels/lodging.


Research which animal services house animals during disasters: boarding facilities, animal shelters, animal control, veterinary clinics, veterinary schools, groomers…


Keep a list of friends and relatives, who live outside your county, willing to care for your animals in an emergency.




Always collar, ID tag, and microchip animals so separation doesn't lead to permanent loss.


Ask your veterinarian which microchip program he or she prefers. Kinship Circle does not endorse a particular program or ID chipping itself. This is a personal decision.


Companies like Home Again let you renew or discontinue microchipping yearly and offer more emergency services.


Animals are always collared with ID tags. SAFE-T-PET and other companies make customized tags. Tags should display: animal name + your name, address, phone




Keep an animal disaster kit with emergency supplies and leashes stored near an exitway.


Label containers with animal items. See animal disaster kit.




Never leave animals to fend for themselves. You could be gone days to weeks or longer.


Write animal's name + your contact info on each carrier.
Tape special medical and feeding instructions to carrier.
If sheltering animals, make plans during initial disaster warnings. Animal shelters fill fast. Call ahead.
If sheltering animals elsewhere, include the physical location in your evacuation route.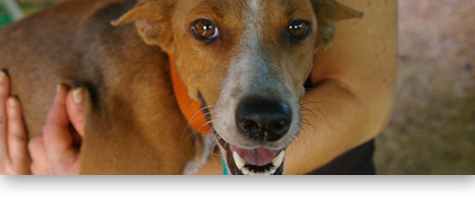 during disaster: with your animals
If you live in a region prone to natural trauma such as tornadoes, floods, hurricanes wildfires, or earthquakes — have your animal disaster plan in place.


Never leave animals outside in a storm or other approaching disaster. When time to hunker down, your scared companion may be impossible to locate.


Designate safe-haven rooms that are hazard-free, without windows, flying debris, etc. Safe zones may include utility rooms, bathrooms, or basements.


For floods, stay in the highest point of your home or a room with counters or high shelves to let animals survive.


When electricity loss is imminent, always fill bathtubs and sinks BEFORE the disaster, to assure your access to water during a power outage or other crisis.


If officially advised to remain home, keep animals with you. Have your ANIMAL DISASTER KIT supplies close at hand. If animals grow anxious during in-house confinement, consider crating them for safety and comfort.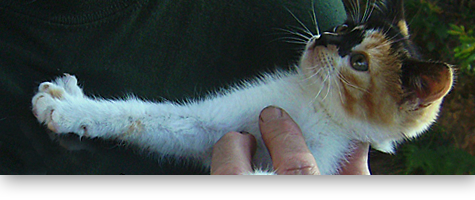 after disaster: love & familiar faces
Animals need loving hands and familiar voices after a disaster. Even a blanket or clothing item (if you have them) with a memorable smell can ease anxiety.


Walk animals on a leash until they reorient to their home. Familiar smells and sights may have changed and cause animals to become confused or lost. Moreover, downed power lines, reptiles or other critters swept in with high waters, and debris can threaten animals post-disaster.


Some animals are so traumatized, they become defensive, aggressive, or not themselves (not eating, lethargic or hyper, depressed). Monitor post-disaster behavior and help them feel as comfortable and safe as possible.


IF ANIMALS ARE MISSING AFTER A DISASTER:
Contact animal control, humane societies and rescue groups to learn where displaced animals are held. Don't give up! Try media, government, law enforcement and other agencies that compile disaster resources. Many animals lost in Hurricane Katrina were reunited with guardians via internet searches. If your animal was found, someone wants you to know.
disaster preparedness


animal disaster kit

Get this stuff together for your animals before disaster strikes. Store supplies in an easy-to-access spot. Contain supplies so that you can grab and go.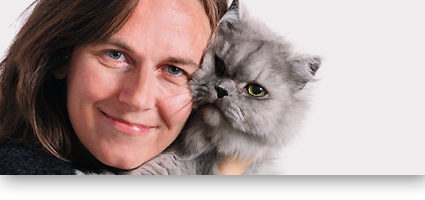 identification, medicines, records…
Identification: Immunization records, ID tag, collar.


Photocopies of medical records.


Waterproof container with 2-week supply of medicines.Food and medicine must be rotated out of emergency kit — to not spoil or lose efficacy.


Recent photos of each animal, in case separated and you need to make LOST POSTERS.


Your veterinarian's name and contact information.


Basic animal first aid kit, small size items pre-packed in pouch. SOME SUGGESTED ITEMS:


hydrogen peroxide
veterinary antiseptic-germicide wipe or swab
triple antibiotic ointment
Kwik Stop styptic powder (to stop bleeding, shallow cuts)
allergy/itch medicine
vet wrap, gauze
instant cold compress
saline flush for eyes
powdered electrolyte drink mix for animals
scissors, syringe
muzzle, slip leads
small Ziploc bags
food, water, dishes, treats…
Companion animal food and treats: 3-7 days' worth of pop-top canned and/or dry food Be sure to rotate disaster-kit food every two months.


Can opener for any non pop-top canned food.


Bottled water: At least 7 days' worth for each animal. Store in cool, dry place. Replace every 2 months.


Companion animal food/water dishes or bowls.
leashes, harnesses, carriers…
Leashes, harnesses and/or secure carriers so you can move animals safely without escape. They're anxious and frightened. They may behave unpredictably.


Flashlight


Blanket, to scoop up a fearful animal or shield carrier.
waste disposal, clean-up
Cats: Scoopable litter or paper toweling and scooper.


Dogs: Enough cage liners to last a week.


Liquid dish soap and disinfectant.


Disposable garbage bags for clean-up.
comfort and activity
Companion animal beds and toys, if there is room.


Cats: Pillowcase or EvackSack, toys.


Dogs: Long lead and yard stake, toys and chew toys.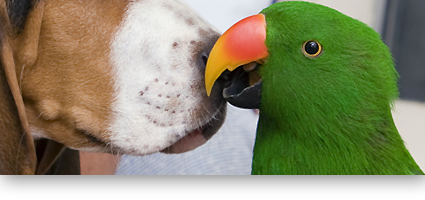 birds

Unique items for evacuation with birds:
Transport birds in a secure travel cage or carrier.


Place blanket over birdis cage in cold weather. This also alleviates stress during travel.


Place blanket over bird's cage in cold weather. This also alleviates stress during travel.


Have recent photos available, and keep your bird's leg bands on for identification.


If the carrier does not have a perch, line it with paper towels that you can change frequently.


Keep the carrier in as quiet an area as possible.


It is imperative that birds eat on a daily basis, so purchase a timed feeder. If you need to leave your bird unexpectedly, the feeder will ensure his daily feeding schedule.


Items to keep on hand: Catch net, heavy towel, blanket or sheet to cover cage, cage liner.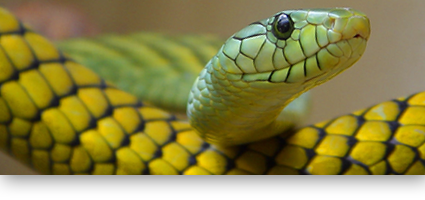 reptiles

Unique items for evacuation with reptiles:
A snake can be transported in a pillowcase, but you must have secure housing for him when you reach a safe place.


Take a sturdy bowl that is large for your pet to soak in. It's also a good idea to bring along a heating pad or other warming device, such as a hot water bottle.


Lizards can be transported like in the same manner as birds.
small animals

Unique items for evacuation with small animals:
Transport hamsters, gerbils, mice, guinea pigs and any small animals in secure carriers with bedding, food and bowls.


Items to keep on hand: Salt lick, extra water bottle, small hidebox or tube, a week's worth of bedding.

SOURCE & REFERENCE:
~ ASPCA DISASTER PREPAREDNESS
~ KEEPING YOUR PETS SAFE