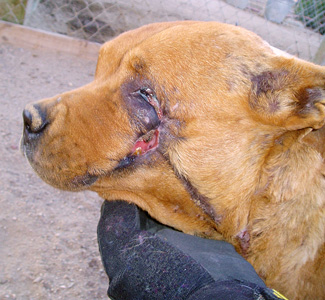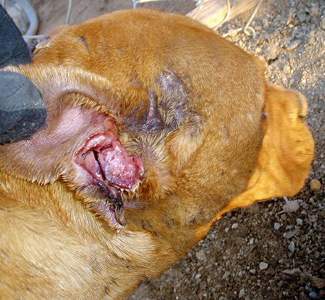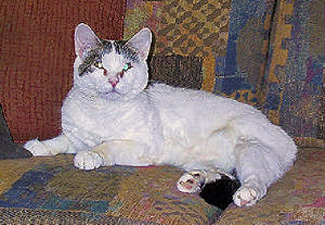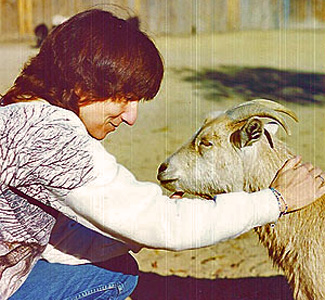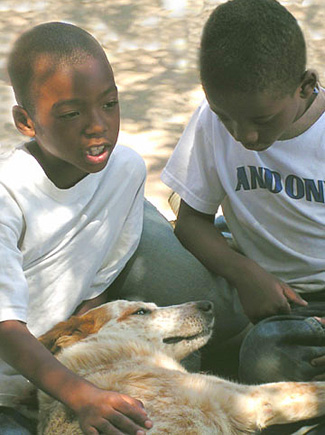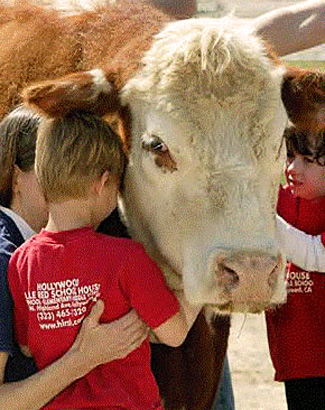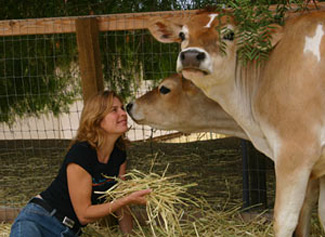 Crisis for 400 abused animals in Los Angeles area



IN THIS DISASTER WATCH:

JANUARY, 2008
Help Gentle Barn Save Survivors Of Abuse And Neglect, Seized In Lancaster, CA

THE GENTLE BARN
26910 Sierra Highway D-8 #318 / Santa Clarita, CA 91321
Contact Jay Weiner: 661-252-2440, info@gentlebarn.org
website: www.gentlebarn.org

The Gentle Barn is home to animals rescued from abuse and host to kids in substance abuse recovery, probation, foster care…along with children/adults with mental, emotional and physical challenges.

1/17/08, EMERGENCY AID FOR FARMED AND COMPANION ANIMALS IN HOARDER CASE NEAR PALMDALE, NORTHEAST OF LOS ANGELES — Lancaster, CA: They are asked to "assist" with "some farm animals." But when Gentle Barn Rescue Staff arrive at a deserted property in Lancaster, California, they find roughly 400 animals with no water or food. Fire-starting wood pellets were apparently fed to some. Dogs are dead in wheelbarrows. Duck carcasses litter muddy sludge and chickens are half-eaten inside dog cages. The Gentle Barn is now midway into a huge animal cruelty seizure and we need your help!

1/14/08 — A Gentle Barn rescuer says, "As we got closer (to the Lancaster property), we saw cages made out of chain link with about 400 animals in wretched condition. The stench almost knocked us out…and we saw hundreds of little eyes filled with loneliness and heartbreak, begging for help."

Animals seized include about 200 dogs, 30 cats, 40 chickens and turkeys, 100 goats and sheep, a llama and emu, a pregnant horse, 3 potbellied pigs and a 600-pound farmed pig. A majority have mange, upper respiratory ailments, pink eye, vomiting, diarrhea. All are exhausted. Five very sick puppy litters have been removed. Animals were exposed to below-freezing temperatures. Rainfall forced them to live in mud puddles with no dry refuge anywhere…

HELP GENTLE BARN GIVE SEIZED ANIMALS A CHANCE
ADOPT, FOSTER, FIND HOMES FOR SEIZED ANIMALS
Call 661-252-2440


VOLUNTEER WITH THE GENTLE BARN
Call Mike Schwartz, 805-404-7755
25 volunteers needed to care for sick dogs who will be transferred from Lancaster to Acton. We're hurriedly building a temporary shelter.


DONATE TO GENTLE BARN
DONATE ONLINE: www.gentlebarn.org
DONATE BY MAIL: The Gentle Barn
26910 Sierra Highway D-8 #318 / Santa Clarita, CA 91321
URGENT SUPPLY NEEDS
- Feed for emu, pigs, horse, llama
- 30 bags dry dog food (50 lbs each)
- Vaccines, stitches, treatment for mange + other illnesses
- 200 collars, different sizes
- 200 leashes
- 100 big clips to secure water buckets to fences
- 200 blankets
- Bleach (40 gallons(
- 15 flat oversized shovels
- 15 metal leaf rakes
- 50 pooper scoopers
- 200 plastic trash bags
- 50 food/water containers
- $8,000 to spay/neuter 200 dogs at $40/each
- $12,500 for about 50 life-saving treatments
- $800 to transport animals to Acton and to vets.
Animal control does not have room for all these animals. It is up to The Gentle Barn, along with A Wish for Animals, Animal Acres, and the volunteer community to save them. Please donate to The Gentle Barn today. Additional information from Ha Adolfo, fullcustomic@yahoo.com

JANUARY, 2008
Rally Round Animal Acres In Lancaster, California Hoarding Crisis
ANIMAL ACRES
5200 Escondido Canyon Road / Acton, CA 93510
661-269-5404, info@animalacres.org
website: www.animalacres.org

Animal Acres is a Los Angeles farmed animal sanctuary and compassionate learning center dedicated to rescuing and protecting farmed animals through rescue, education, and advocacy efforts.
1/17/08, EMERGENCY AID FOR FARMED AND DOMESTIC ANIMALS, From Lorri Bauston — Animal Acres joins Los Angeles County Animal Control, Gentle Barn and other area rescue organizations to remove suffering animals from Lancaster property and help them recover.
Staff and volunteers on the scene see dead dogs and no evidence of food or water. One pig cannot stand because his hooves are severely overgrown. Sheep and goats have upper respiratory disease, pink eye and mange. Two are blind in one eye and all have eye infections. All animals stand in filthy puddles in 30-degree temperatures. The stench is horrific…
HELP ANIMAL ACRES SAVE ANIMAL CRUELTY VICTIMS
ADOPT, FIND HOMES FOR DUCKS, GEESE, GOATS, SHEEP
Contact 661-269-5404, info@animalacres.org
Homes are critically needed for ducks and geese, who remain at the property. We only have temp housing for sheep and goats right now. We seek permanent placement for animals.


VOLUNTEER WITH ANIMAL ACRES
Call Mike Schwartz, 805-404-7755
Volunteers should arrive by 11:00am (may start as early as 8:00am) for 3-hour cargiving shifts. As a volunteer-based organization, we depend on dedicated people for large cruelty cases. Rescued animals need healthcare (treatments, hoof trimmings, etc.) and must be fed, watered, and cleaned daily.


DONATE TO THE ANIMAL ACRES RESCUE FUND
DONATE ONLINE: http://animalacres.org

DONATE BY MAIL: Animal Acres
5200 Escondido Canyon Road / Acton, CA 93510

REGISTER TO VOLUNTEER FOR ANIMAL AID IN DISASTERS. WE SEEK:
Independently trained volunteers with experience in disaster rescue, animal handling, sheltering, animal first aid, veterinary, photography and documentation, leadership skills.
Flexibililty to travel to disaster zones for 1-2 weeks.
Team players who follow FEMA Incident Command System and Kinship Circle protocol.
Self-sustainability in rugged post-disaster settings.
Already on Kinship Circle's Disaster Animal Response Team? Tell us about your new certs, training and experience so we can update your profile and contact you for future deployments. CONTACT info@kinshipcircle.org


♥ GIVE ONLINE

♥ GIVE BY MAIL
Kinship Circle
Animal Disaster Aid Fund
7380 Kingsbury Blvd.
Saint Louis, MO 63130 USA



BOTTOM LEFT PHOTO: Animal Acres is a Los Angeles area farmed animal sanctuary directed by Farm Sanctuary co-founder Lorri Bauston, shown with Kirby and Roscoe. The group helps aid animals at Lancaster property. Animal Acres, www.animalacres.org.