Photos are compiled and sent from Tim Gorski, a documentary filmmaker and Kinship Circle disaster responder in Thailand's hard hit areas. Photo from Tim Gorski, Thailand Flood 2011-2012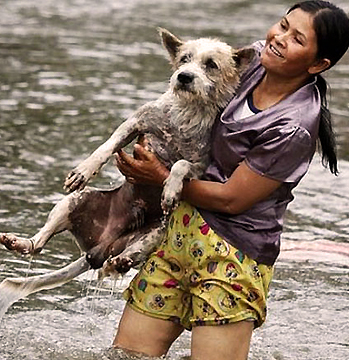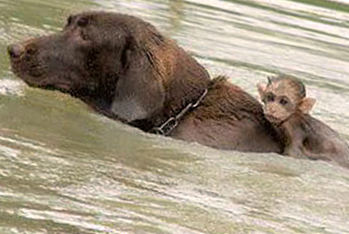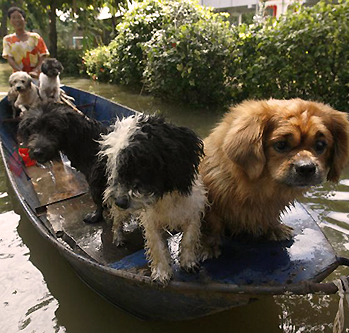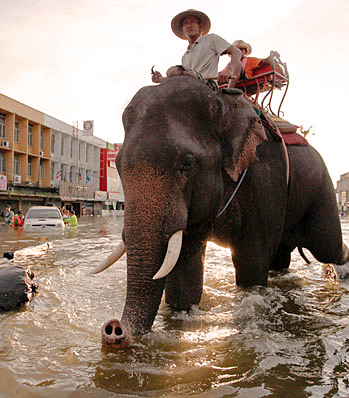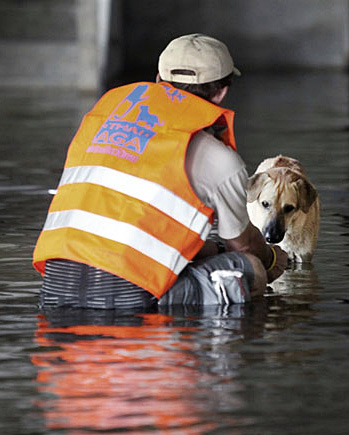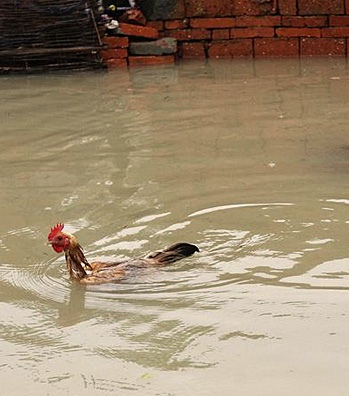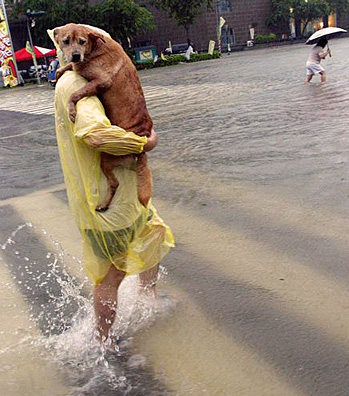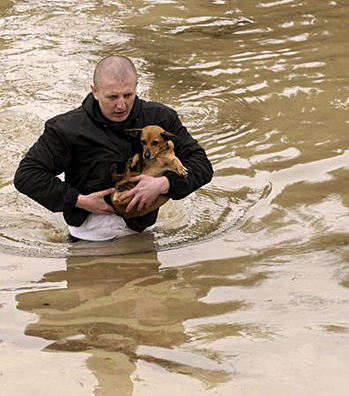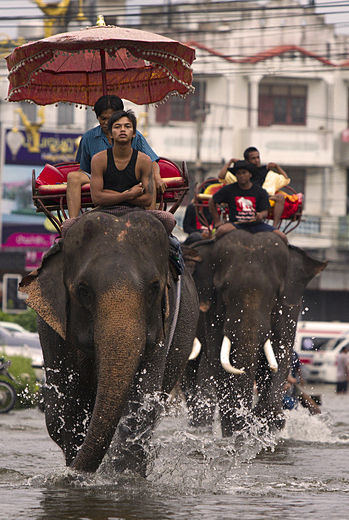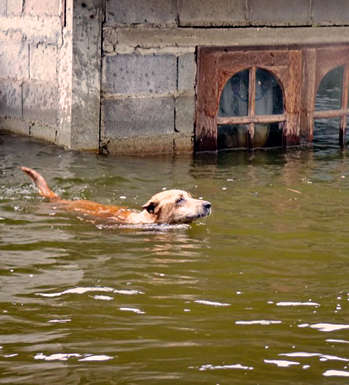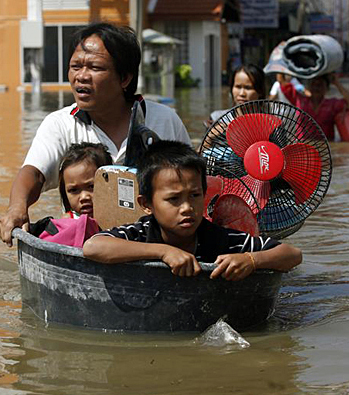 Kinship Circle in Thailand for animals…waters rise like a slow tsunami



IN THIS DISASTER WATCH:

OCTOBER-NOVEMBER, 2011
Animals Struggle To Live As Floods Deluge Bangkok And Beyond In Thailand

Worst flood in 75 years. Countless companion, farmed and wild animals stranded. On rooftops, in floating cages, marooned in water up to their necks. A foggy bluish film coats their eyes. They wait. Rotting skin and pus. Starving.

When Tim Gorski, a filmmaker and Kinship Circle animal disaster responder in Thailand, alerted us to the plight of animal victims in Bangkok and north-central Thailand, we knew we must go. Kinship Circle Disaster Animal Response Team is there, to work with Thai NGOs Save Elephant Foundation, Pic-A-Pet4Home, and network with more. Support this mission, please. Animal suffering is among the worst we have seen.

Waters move like a slow tsunami, seeping across urban Bangkok. An exodus from the city of 12 million is underway. We need funds for trucks, 4-wheel drive, boats, trained teams over several months, monthly rent for a warehouse setting to serve as an emergency shelter, verterinary and care supplies…

Kinship Circle teams were in Japan for quake-tsunami animals as recently as September. Our Animal Disaster Fund is depleted. Please open your heart to Thailand's animals. With your support, we can save as many as possible.

OCTOBER-NOVEMBER, 2011
Animal Hell In Flooded Thailand
By Lek Chailert, Elephant Nature Park

EXCERPTS: Many people are homeless, business centers have become lakes overnight, more than 300 dead. Since early October Elephant Nature Park has helped villages search for their missing, looked for animal landslide survivors, and cleaned damaged homes… I saw the people of Nakorn Sawan province run away from the flood, many so panicked they left animals behind. They wanted to take their pets with them but animals were not allowed on crowded government boats. So many animals abandoned.

The TV showed thousands of pigs, cows, chickens, dogs, cats swept away by the strong current. We decided to bring our team out to help the animals… Nakorn Sawan became the dark city with no drinking water or food supplies. Many people washed themselves in floodwaters. Hotels on high grounds are full, even lobbies crammed with desperate people. Dry schools and temples swelled with refugees.

We managed to bring 10 tons of human-animal food and medicine. Another 13 tons of bananas and watermelons went to elephants. The journey was difficult because roads were deep in floodwaters… Finally we obtained a boat, very expensive to rent. We saw whole villages underwater… Ghost towns, eerie and empty. Many dehydrated, starving animals stood in the water. Some had been in the water too long. They were very sick, bodies full of pus and skin rotting. We made a temporary shelter at the temple and were instantly overwhelmed by hundreds of animals… MORE




KINSHIP CIRCLE DISASTER ANIMAL RESPONSE TEAM NEEDS YOUR COMPASSION AND SKILLS!

WE SEEK:
Independently trained volunteers skilled in disaster rescue, animal handling, sheltering, animal first aid, veterinary, photography/documentation, leadership.
Flexibililty to travel to disaster zones for 1-2 weeks.
Team players to follow FEMA Incident Command and Kinship Circle protocols.
Self-sustainability in rugged post-disaster settings.



DONATE TO KINSHIP CIRCLE ANIMAL DISASTER AID FUND

♥ GIVE ONLINE

♥ GIVE BY MAIL
Kinship Circle
Animal Disaster Aid Fund
7380 Kingsbury Blvd.
Saint Louis, MO 63130 USA

OCTOBER-NOVEMBER, 2011
RESCUE RESOURCES IN THAILAND










ABOUT VIDEO AT PAGE TOP:
Tim Gorski is a documentary filmmaker and member of Kinship Circle Animal Disaster Response in Thailand when floodwaters surged. Tim has been rescuing animal victims, with updates from the ground, and coordinating Kinship Circle aid with Thai NGOs Save Elephant Foundation, Pic-A-Pet4Home, plus more local groups. Adam Bromely, Tim's second unit director on the acclaimed How I Became An Elephant, shot the video at page top while with Lek Chailert, founder of Elephant Nature Foundation, to deliver food, medicine and care to stranded animals. Animals are sheltered with the Foundation's resident vet and volunteers.