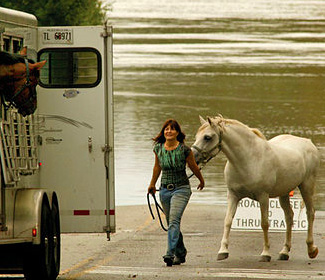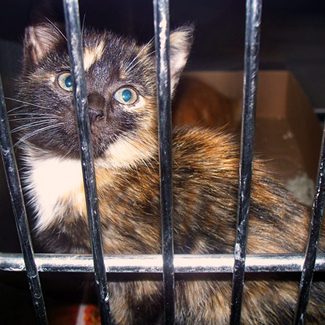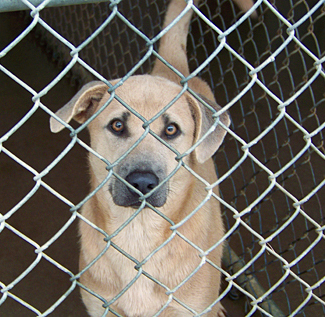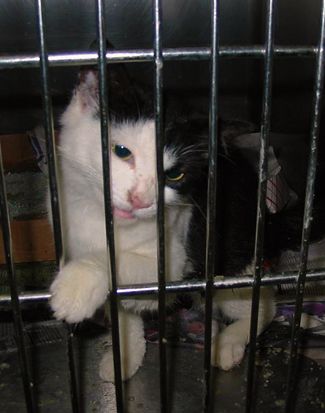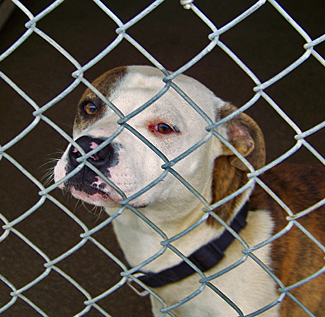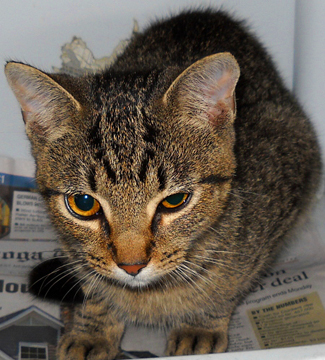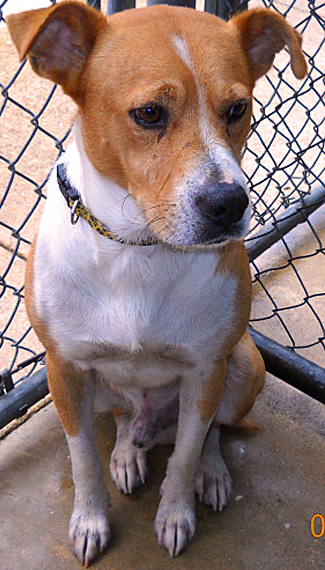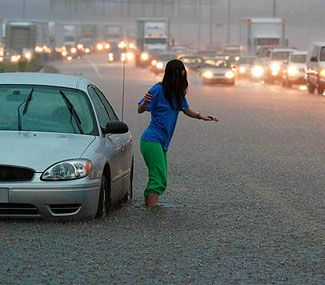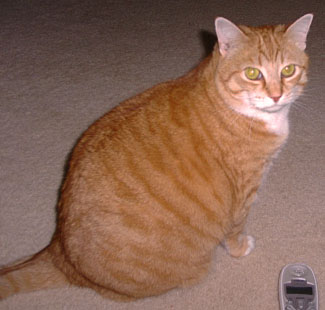 Animal flood recovery in soaked Southeast USA



IN THIS DISASTER WATCH:

SEPTEMBER, 2009
Foster/Adopt Urgent To Stop Euthanasia
9/22-24/09, FROM KINSHIP CIRCLE — Kinship Circle is monitoring floods across the Southeast U.S., in Georgia, Tennessee, Alabama, North Carolina, Kentucky and Mississippi. Volunteer staff have contacted emergency agencies on the ground to offer support from our disaster animal response network. Rescuers are needed to pull from flood-crowded shelters now, to stop euthanasia.
Georgia SPCA is lead agency for flood stricken regions of the state. They've opened an emergency shelter (in Columbus about 90 miles south of Atlanta) for animals lost, abandoned or surrendered from evacuees. Kinship Circle has registered with Georgia Emergency Management Agency (GEMA) as a resource for out-of-state animal aid. Barrow County Animal Control is flooded and sewer drains are backed-up. The shelter is over capacity, doubling up in pens. The required animal hold is just 5 days. Contact Barrow County shelter if you can save a life. SEE BARROW COUNTY ANIMALS
GEORGIA SPCA
Joan Sammond, Director, joan@georgiaspc.org
1175 Hwy 23 Suite 109 / Suwanee, GA 30024
678-765-2726, email: petresQfoster@aol.com
website: www.georgiaspca.org
GEORGIA EMERGENCY MANAGEMENT AGENCY
404-635-7000, Administrative Services: 404-656-5514
website: www.gema.ga.gov
BARROW COUNTY ANIMAL CONTROL
610 Barrow Park Drive / Winder, GA 30680
770-307-3012, websites: www.barrowpets.net
www.myspace.com/BarrowBuddies
www.Petfinder.com/shelters/GA261.html
BARROW COUNTY SUPPLY NEEDS
cat litter
towels
cardboard boxes that hold a case of drinks, chewy dog treats, etc.
SEND SUPPLIES TO: Barrow County Animal Control
610 Barrow Park Drive / Winder, GA 30680 / office: 770-307-3012
BARROW COUNTY VOLUNTEER NEEDS
Call/email if you can help: 770-307-3012
COBB COUNTY ANIMAL CONTROL
1060 Al Bishop Drive / Marietta, GA 30008
770-499-4136, Cpt. Jeff Patellis, Public Safety Dept: 770-590-5602
websites: animalcontrol.cobbcountyga.gov
9/24/09, From Janice Riccio — Due to massive flooding in the Atlanta area, many people displaced by floodwaters left animals with Cobb County Animal Control. The shelter was slammed before the floods, so they have no room to house newcomers. They are desperate to find rescue for dogs already housed there or they face euthanasia.
SEND COBB COUNTY DONATIONS TO:
Averill Animal Hospital
415 Villa Rica Way / Marietta, GA 30064 / 770-422-2402


Etowah Veterinary Hospital
4953 Canton Road / Marietta, GA 30066 / 770-926-8888
FOSTER / ADOPT COBB COUNTY ANIMALS



BEAR is a super sweet 3-year old chow/shepherd mix girl. Shelter staff say she is good with kids and pets and is leash trained. Her bottom is all wiggles when you pet her.

| | | |
| --- | --- | --- |
| | | MAC is a 3-year old, unaltered male collie mix. He is so much cuter in person! He arrived with a flea allergy, since treated. He is bathed and his fur is growing back nicely. |

| | | |
| --- | --- | --- |
| | | BIG RED is a fantastic dog! He is a young retriever mix who follows commands, is leash trained, and loves to play ball. |

| | | |
| --- | --- | --- |
| | | ELLIE, is a beautiful sweet 4-year old girl whose family couldn't keep her. She is spayed, leash and house trained. |

| | | |
| --- | --- | --- |
| | | BALENTINO is an adorable 3-year old boy. His family was unable to keep him, though he did everything right. He is house trained, leash trained, good with kids and pets, and very well behaved. |

| | | |
| --- | --- | --- |
| | | BARNEY is such a cute little Chihuahua mix who is 4-years old and 15 lbs. He came to the shelter with his buddy Fred. |

| | | |
| --- | --- | --- |
| | | FRED is Barney's sidekick. He is 4-years old and 13 pounds. You couldn't go wrong with these two lovebugs. |

| | | |
| --- | --- | --- |
| | | LEAH is a super sweet 3-year old girl, maybe basset/lab? She is spayed, house and leash trained. The shelter says she is good with kids and pets. She was adopted a couple of months ago, but the family decided their lifestyle was too active so they dumped her back in doggy jail. |

TO FOSTER/ADOPT COBB COUNTY ANIMALS, CONTACT:

SEPTEMBER, 2009
Tennessee: East Ridge Flood Dogs Need Foster/Adopt
9/29/09, FROM KINSHIP CIRCLE — Lead ACO Carl Zagona asked Kinship Circle to appeal to rescue groups: 21 dogs from flood-soaked East Ridge shelter need foster/adopt homes now. They are unable to stay at temporary sites much longer.
EAST RIDGE ANIMAL SERVICES
1015 Yale Street / East Ridge, TN 37412
Shelter: 423-664-0271, eras@comcast.net
IF RESCUERS CAN PULL ANY EAST RIDGE DOGS, CONTACT:
SEND MONETARY DONATIONS TO:
East Ridge Animal Services
1015 Yale Street / East Ridge, TN 37412

SEPTEMBER, 2009
Alabama: Shelters In Flood Affected Areas

9/22-23/09, FROM KINSHIP CIRCLE — Hale County Shelter tells us it experienced minor water in their cat area, but that floor drains alleviated buildup. They are okay for now and appreciate Kinship Circle:s offer to help. Adar Animal Rescue reports that animals are in good shape, but will notify Kinship Circle if circumstances change. We've been unable to get through to Tuscaloosa Metro Animal Shelter, Humane Society of West Alabama, and Bibb County Animal Shelter — all in flood-impacted parts of Alabama. We have left information to contact us if volunteers or supplies are needed.

HALE COUNTY SHELTER
20 Corrections Drive / Greensboro, AL 36744
Dee Sullins, Director, 334-624-8120, kernansullins@yahoo.com

ADAR ANIMAL RESCUE
8051 Laurel Oaks Lane / Tuscaloosa, AL
205-759-1100, adarrescue.com/homepage.html

TUSCALOOSA METRO ANIMAL SHELTER
3140 35th Sreet / Tuscaloosa, AL 35401-5411
205-752-9101, metroanimalshelter.org

HUMANE SOCIETY OF WEST ALABAMA
1515 Veterans Memorial Pkwy / Tuscaloosa, AL 35404-4703
205-554-0011, www.humanesocietyofwa.org

BIBB COUNTY ANIMAL SHELTER
134 Bibb Lane / Brent, AL 35034
bibbcountyanimalshelter@gmail.com

SEPTEMBER, 2009
Mississippi: Shelters In Flood Areas

FROM KINSHIP CIRCLE — Mississippi Animal Rescue requires no out-of-state aid at this time, but asked to join Kinship Circle's mailing list for updates. The police report that City of Jackson Shelter is fine. We left information with Humane Society of Leflore County to contact us if volunteers or supplies are needed.

MISSISSIPPI ANIMAL RESCUE
5221 Greenway Drive Ext. / Jackson, MS 39204
601-969-1631, DebraB@netdoor.com, website: msarl.org

CITY OF JACKSON ANIMAL SHELTER
658 S. Jefferson Street / Jackson, MS / 601-960-1774

HUMANE SOCIETY OF LEFLORE COUNTY
P.O. Box 620 / Greenwood, Mississippi 38935 / 662-453-8085

BOTTOM PHOTO LEFT: Georgia Flood: Miss Kitty is at Cobb County Animal Control, where flooding, broken sewer pipes and overwhelming numbers have pushed animals on to death row. Contact Cobb County Animal Control if you can save a life.