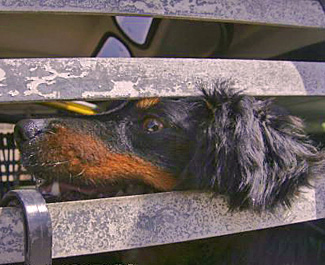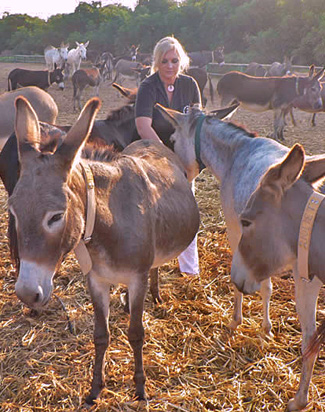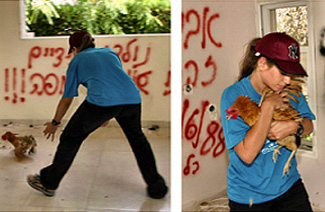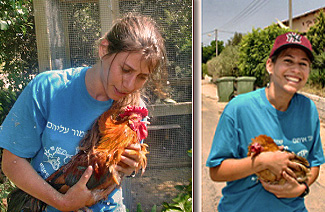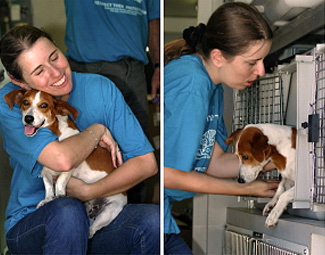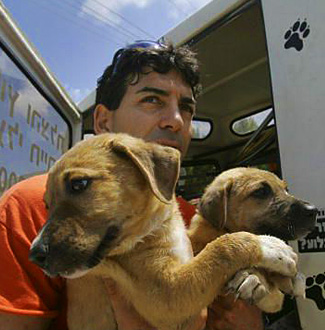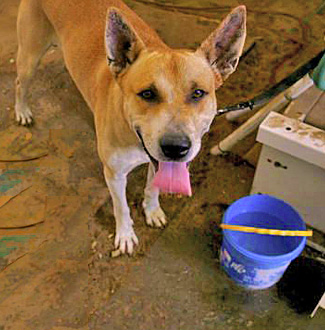 Hamas-Israel War — Animals caught in Middle East crossfire



IN THIS DISASTER WATCH:

JANUARY, 2009
Thirst, Hunger, Bombs, Bullets
Animals caught in Middle East crossfire in 2005, 2006, 2007…and now in 2009 are innocent victims. Amid current violence in Gaza, Israeli and Arab rescue groups recover them in war zones, where abandonment is epidemic. People flee to bomb shelters, leaving farmed and companion animals behind to die from thirst, hunger, bombs or bullets. Animals hide under bombed cars, desperate for food and water. Constant battle elicits the worst in humankind, with acts of animal cruelty on the rise. Fortunately, it also brings out the best, people willing to risk personal safety to save animals.
ISRAEL TO FUND MEDICAL CARE FOR WAR-INJURED ANIMALS
ynetnews.com, State to help fund treatment of pets hurt by rockets
1/6/09, Ynetnews — Last week a Qassam rocket hit a house in Sderot and killed the family's dog. The dog was rushed to a veterinarian for treatment, but died due to severe shrapnel injuries and blood loss. The incident illuminates the fact that animals also live under constant threat of rockets in Israel's south. In response, the Agriculture Ministry announced it will help fund medical care of dogs and cats injured by rocket fire from Gaza. According to Dganit Ben-Dov, DVM, the Veterinary Services official in charge of enforcing Animal Protection Law, the ministry will also consider funding treatment for street cats and dogs without guardians…

JANUARY, 2009
Middle East Animal Protection & Rights Groups



Video about CHAI's work for animals of Israel, including heroic rescue of chickens, geese, dogs, cats, parakeets, guniea pigs…in Gaza and West Bank, and later in the Lebanon war under protection of army tanks. Soldiers helped transport animals to CHAI's clinic.

LOCAL & REGIONAL ANIMAL GROUPS
CHAI (Concern For Helping Animals In Israel)
To help Let The Animals Live raise awareness and funds, Geler-Nasis ad agency voluntarily produced this brief video appeal.
LET THE ANIMALS LIVE
REHOVOT SOCIETY FOR PROTECTION OF ANIMALS
ISRAEL CAT LOVERS SOCIETY
BEIRUT FOR THE ETHICAL TREATMENT OF ANIMALS
FRIENDS OF THE EARTH MIDDLE EAST (FOEME)
ANONYMOUS FOR ANIMAL RIGHTS
NOAH - ISRAELI FEDERATION OF ANIMAL PROTECTION SOCIEITES
MORE ANIMAL GROUPS IN ISRAEL:
info.jpost.com

REGISTER TO VOLUNTEER FOR ANIMAL AID IN DISASTERS. WE SEEK:
Independently trained volunteers with experience in disaster rescue, animal handling, sheltering, animal first aid, veterinary, photography and documentation, leadership skills.
Flexibililty to travel to disaster zones for 1-2 weeks.
Team players who follow FEMA Incident Command System and Kinship Circle protocol.
Self-sustainability in rugged post-disaster settings.
Already on Kinship Circle's Disaster Animal Response Team? Tell us about your new certs, training and experience so we can update your profile and contact you for future deployments. CONTACT info@kinshipcircle.org

BOTTOM LEFT PHOTO: Humane Society volunteers search for hundreds of companion and farm animals left behind as Israel rushed to complete its disengagement plan with the eviction of thousands of settlers from the Gaza Strip. David Silverman, Getty Images 2005