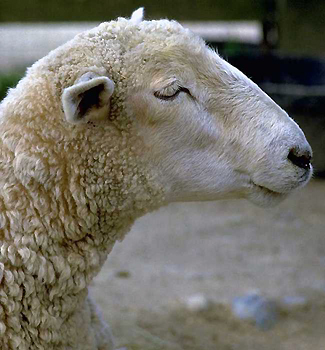 Kinship Circle was asked to raise funds — so eight sheep can leave a California laboratory and begin new lives at Kindness Ranch in Wyoming. Stock Photo. At the time this alert was written, actual rescued sheep were still inside a reasearch lab with no means to obtain photos.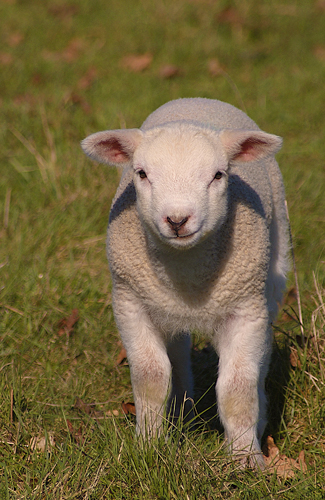 "Retirement" from animal experimentation usually means death. Stock Photo. When this alert was written, rescued sheep were still inside a reasearch lab with no access to photos.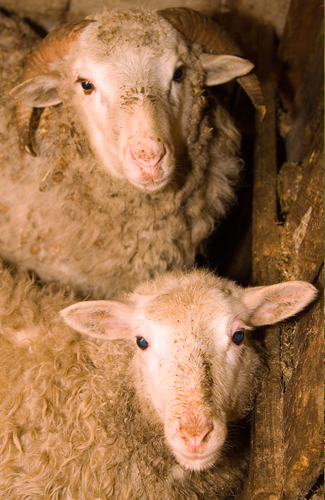 From research lab to Kindness Ranch — Help make a miracle!



IN THIS DISASTER WATCH:

AUGUST, 2008
Support Release Of Lab Sheep To Sanctuary
SOURCE: Karen Straight, Outreach Director, The Kindness Ranch

8/3/08, From Karen Straight, Kindness Ranch — We need your support to raise funds critical to the transportation of 8 sheep from a California research laboratory to Kindness Sanctuary, where they'll spend the rest of their lives in comfort. We have 1,000 acres, with excellent fencing and water supply. Please check out photos here: www.kindnessranch.org

DONATE TO GIVE ANIMALS USED FOR RESEARCH A CHANCE

YOUR TAX-DEDUCTIBLE DONATION HELPS BRING THESE SHEEP TO KINDNESS RANCH! Their transport from the research laboratory needs to occur around August 8, 2008. A professional transporter, with experience relocating sheep, has offered his services at a reduced rate.

Laboratories rarely relinquish research animals to rescue groups. This particular lab has reached out in trust by releasing their sheep into our care. While this is not yet the norm among research facilities, it offers us the precedent to urge more labs to do the same.

Eight lucky sheep will have the chance to live in a natural setting — and they'll also pave the way for the release of more laboratory animals in the future.

We hope this story has a happy ending… And that you'll be able to read about the safe transport of eight sheep to Kindness Ranch on our website, www.kindnessranch.org

Many thanks — and please forward this to anyone you think may want to donate too!

FOR MORE INFORMATION, CONTACT: Karen Straight, Director of Outreach, Kindness Ranch, dr.straight@gmail.com

REGISTER TO VOLUNTEER FOR ANIMAL AID IN DISASTERS. WE SEEK:
Independently trained volunteers with experience in disaster rescue, animal handling, sheltering, animal first aid, veterinary, photography and documentation, leadership skills.
Flexibililty to travel to disaster zones for 1-2 weeks.
Team players who follow FEMA Incident Command System and Kinship Circle protocol.
Self-sustainability in rugged post-disaster settings.
Already on Kinship Circle's Disaster Animal Response Team? Tell us about your new certs, training and experience so we can update your profile and contact you for future deployments. CONTACT info@kinshipcircle.org


♥ GIVE ONLINE

♥ GIVE BY MAIL
Kinship Circle
Animal Disaster Aid Fund
7380 Kingsbury Blvd.
Saint Louis, MO 63130 USA