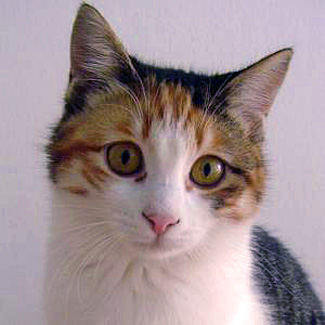 VIOLENCE REVISITS LEBANON: Amy is among the adoptables from Beirut For The Ethical Treatment Of Animals (BETA). With bombings on the rise, she and others need secure homes anywhere around the globe. Photo from BETA Lebanon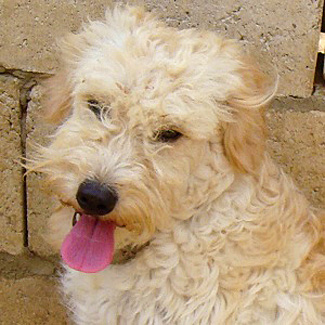 VIOLENCE REVISITS LEBANON: Amanda is another BETA lovable who needs a safe home. Animals in war-torn Lebanon live amid smoke and burning embers. The most recent explosion targeted a U.S. embassy vehicle in a country still without a President. Photo from BETA Lebanon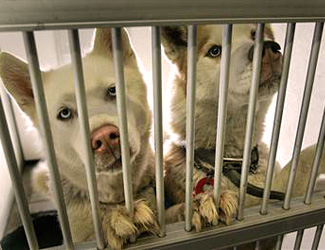 MORTGAGE CRISIS STRANDS ANIMALS: In Stockton, Modesto and other nearby (California) cities with some of the highest foreclosure rates in the nation, animal shelters and rescue groups are inundated with a new sort of mortgage-crisis victim: animals left behind. AP Photo / Marcio Jose Sanchez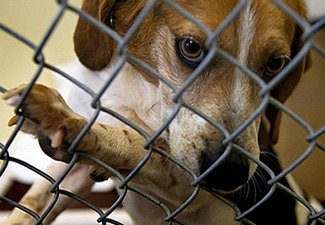 MORTGAGE CRISIS STRANDS ANIMALS: A dog looks from an enclosure at Queen Anne's County Dept. of Animal Service in Queenstown, MD. The most pitiful victims of the subprime mortgage crisis are family animals abandoned as people are forced out of homes. AP Photo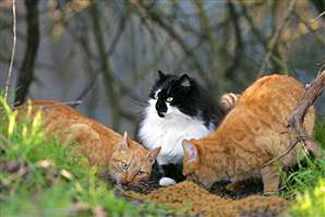 Animals & Bombs • Washington Flood • Mortgage Crisis Casualties



IN THIS DISASTER WATCH:

JANUARY-FEBRUARY 2008
Animals & Bombs: Violence Revisits Lebanon
SOURCE: Beirut for the Ethical Treatment of Animals (BETA)
beta.team@hotmail.com, www.betalebanon.org
Animals in war-torn Lebanon live amid smoke and burning embers. With bombings on the rise, they need secure homes anywhere around the globe. Contact BETA to adopt.
From beta.team@hotmail.com — There has been a lot of international news about Lebanon recently. Yesterday a large explosion targeted a U.S. embassy vehicle. Footage on major news networks showed the smoke, destruction and burning vehicle. The incident is part of a drastic increase in bombings. Lebanon is still without a President and elections have been delayed over ten times.
BETA cares for 350+ dogs and cats at two shelters. We also board animals, spay-neuter strays and ferals, and rescue those abandoned in the chaos. Bombings and instability greatly affect BETA operations, especially our ability to fundraise within Lebanon. When violence escalates, we need to reach out to the international community.
SUPPORT ANIMAL RESCUE IN LEBANON WAR ZONE

FEBRUARY, 2008
Washington State Flood: Hay for Horse Survivors
SOURCE: David Friedman, KE7GOY Disaster Services Coordinator and MuttShack Director, 206 390-9461; 360-794-3109 / dfnow@verizon.net, www.muttshack.org
2/2/08, From dfnow@verizon.net — For animals who survived the catastrophic flood in Lewis County (Washington State), the winter looks bleak. Donations of hay, or money to buy hay, are needed now. Families struggle to remove mud and debris and rebuild their homes. Many went to extreme measures to save animals from drowning. Families lost all their hay in the flood and don't have means to purchase it again. We've distributed hay in Lewis, Thurston and Grays Harbor. Each semi costs about $7500 per month.
From Friends of Lewis County Animal Shelter — Housing, feeding and caring for flood affected animals in Lewis County will continue through winter. Donations of hay and grain are still desperately needed. For large animals to survive, approximately 30 tons of hay per month, for the next 6 months, is necessary.
DONATE TO BUY HAY FOR HORSES & FARMED ANIMALS
DONATE ONLINE: Friends Of Lewis County Animal Shelter
https://www.folcas.org


BY PHONE: Contact Patty Kaija, FOLCAS President
360-508-0151 or pattyk@folcas.org


BY MAIL: FOLCAS (Friends Of Lewis County Animal Shelter)
P.O. Box 1421 / Chehalis, WA 98532

FEBRUARY, 2009
Mortgage Crisis: Animals Left In Foreclosed Homes
A home is trashed by owners before a bank forecloses on it. Huddled in the shadows is a recurring casualty of the U.S. mortgage crisis: a starving dog left behind…

"Hidden Victims Of Mortgage Crisis: Pets," msnbc.msn.com — Floors were ripped, walls busted and lights smashed by owners before a bank foreclosed on their home. Hidden in the wreckage was an abandoned family member: a starving pit bull. The dog was too far gone to save, another example of the latest mortgage crisis victims — animals left behind.

"Farmers find dogs dumped on their grazing grounds, while house cats show up in wild cat colonies," said Traci Jennings, president of Humane Society of Stanislaus County in northern California. Animal shelters in California (and wherever foreclosures escalate) are inundated with forsaken animals.

Property inspectors and real estate brokers, first to enter deserted homes, find dogs tied to trees, cats in garages, and turtles, rabbits and lizards in children's bedrooms. The problem is so widespread, Stanislaus County Humane urges families faced with foreclosure to surrender animals at a shelter.

Unfortunately, the spike in discarded animals coincides with less adoptions. Home sales have plunged to their lowest level in decades and new homeowners are often most likely to adopt an animal. Even among those who do buy homes, less adopt companion animals… Abandoning animals is illegal in most states, but laws are not rigidly enforced.

BOTTOM LEFT PHOTO: MORTGAGE CRISIS STRANDS ANIMALS. Cats are fed a supply of cat food at a park in Stockton, CA. In one home trashed by owners before a bank foreclosed on it, a starving pit bull is found huddled in the shadows. This dog is too sick to save. AP Photo / Marcio Jose Sanchez