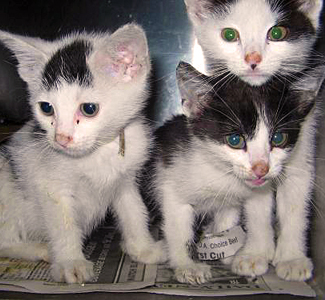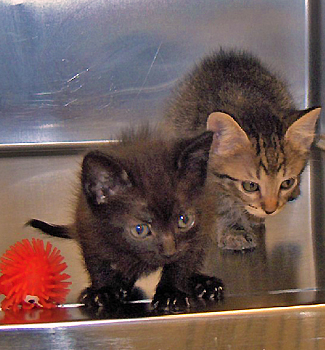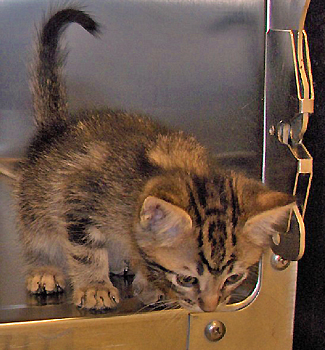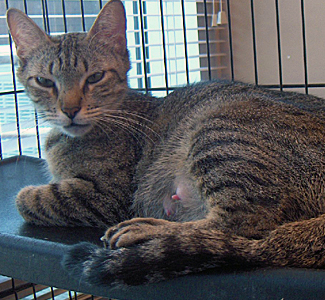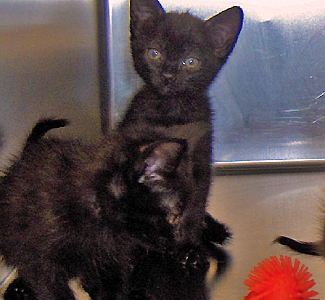 New York Shelter Flood • Texas Flood



IN THIS DISASTER WATCH:

AUGUST, 2007
Flood Overwhelms New York Center, Animals Need Foster/Adopt
SOURCE: www.petfinder.com
ANIMAL CENTER OF QUEENS
89-10 Eliot Avenue / Rego Park, NY 11374
(Off Queens Blvd. near the Queens Center Mall)
phone: 718-424-3340, 718-424-3030



DOGS, CATS, KITTEN NEED ADOPTION NOW



8/8/07 — Due to heavy downpours, Animal Center of Queens was severely flooded from the street and roof. The sehlter roof collapsed and a wall from the adjoining building has structural damage. Emergency housing is needed for about 10 dogs and 15 cats/kittens — or donated use of a basement, building space, etc. until repairs are made. CONTACT BORIS: 718-424-3340, 718-424-3340, borisbowwow@aol.com

AUGUST, 2007
North Texas Flood: Update On Animals
SOURCE: Kat5 Animal Rescue, kat5animalrescue@yahoo.com
7/6/07, From Susan Meyer, KAT 5 Animal Rescue — The outpouring of help for animals displaced by North Texas flooding has made a difference in Haltom City, Texas. But help is still needed. "Several animals were rescued and no one knew who their guardians were. Shelter staff went door to door to notify residents of animals rescued from the flood. By the end of 30 days there were still unclaimed animals, so we began to find them new homes", said Sgt Jean Rowell, Interim Supervisor, Haltom City Animal Control.
HAPPY ENDING: A dog was home with a mother and son when flooded gas pipes caused their trailer to blow up. The people were burned over their entire bodies and rushed to Baylor Hospital in Dallas. The dog's family thought he'd died in the flames. But the explosion had catapulted the dog out of the trailer. A citizen found him floating down a river and brought him to the shelter. The dog was returned to the grandmother, singed but happy.
Sgt. Jean Rowell of Haltom City Animal Control currently has 20 animals in her home due to the overcrowding at the shelter since the flood. "The Mama cat that I call 'Flood Mama' has been a surrogate mother to three different litters so far," she says.
HOW YOU CAN HELP
SUPPLIES NEEDED
puppy chow
cat litter
kitten food
SEND SUPPLIES DIRECTLY TO:
Haltom City Animal Control
5312 Midway
Haltom City, TX 76117
DONATE
A medical fund has been set up for life-saving inoculations, spay/neuter and other medical care for the Haltom City animals. Please put "Haltom City" in the memo section.
Haltom City Animal Control
5312 Midway
Haltom City, TX 76117
Follow this link and click orange "DONATE" button. networkforgood.org/pca/Badge.aspx?BadgeId=106179
Haltom City is grateful to North Richland Hills, Watauga and Humane Society of North Texas for aid in removing animals from flood areas. Haltom City also thanks: KAT 5 Animal Rescue, North Richland Hills Animal Services, Susan Thomas of Great Dane Rescue of North Texas, Lori & Mark Birdsong of Furry Friendzy Animal Rescue & Wild Life Rehabilitation, Pam Quagliani for supply transport, Austin/Travis County Pet Food Bank, House Rabbit Resource Network, North Texas Rabbit Sanctuary, Kool Kats & Paw Pals.

A special thank you to all who donated money for Texas animals affected by flooding. Your donations went towards boarding and supplies for animals in North Texas. The Mama cat flood cat who went into labor needed emergency surgery to remove a deceased kitten and to get a hysterectomy. Her life was saved thanks to your generous donations. "Thank you again to all those who assisted. It is great to see so many agencies work together!", Sgt Rowell said.

♥ GIVE ONLINE

♥ GIVE BY MAIL
Kinship Circle
Animal Disaster Aid Fund
7380 Kingsbury Blvd.
Saint Louis, MO 63130 USA



BOTTOM LEFT PHOTO: More babies saved from North Texas floods. Kat 5 Rescue